Lowe's Skills Academy offers advanced skills development offensively and defensively. It is important that we work out the kinks defensively and offensively and create a smart well rounded player. Solidifying an athlete's talent on both ends of the floor will guarantee a chance of playing at a higher level. Game film breakdown enables an athlete to visualize and correct the mechanics of their game.

Solo Sessions and Clinics
​

Solo Skills Training
Boys & Girls Academy
​AAu Opportunity

Contact information is listed in the contact page.
Powered by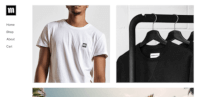 Create your own unique website with customizable templates.